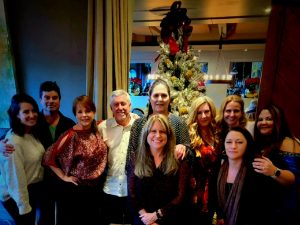 Shawn Widick, DDS
Dr. Shawn Widick attended the University of the Pacific School of Dentistry, from which he graduated in 1995. He continues to advance his knowledge and skills regularly, completing 40-50 hours of continuing education each year and participating in numerous study clubs. He has also received additional training to become CPR certified and EMR (Emergency Medical Responder) certified, and is a member of CERT (Community Emergency Response Team). Dr. Widick has practiced in Sonoma County since 1995, and in Healdsburg exclusively since 1998.
Dr. Widick is a member of many professional dental organizations, including:
He is a past president of the Northern California of the AGD, and has received special recognition from the CDA for his efforts in supporting fluoridating in Healdsburg. He is committed to always delivering outstanding dentistry with support and gentle care for his patients, and is blessed to have an amazing team of competent, enthusiastic and caring individuals who help his patients feel comfortable while receiving treatment. All members of his team have been with him over over 16 years, and some have been with him over 20!
Outside of our office, Dr. Widick is heavily involved in our community. He coached Little League and other youth sports teams for many years, has headed campaigns to supporting continuing water fluoridation, and has served as the Parks and Recreation Commissioner on two occasions.
Dr. Widick and his wife, Denise, have two sons, Shane and Dylan. In his free time he enjoys skiing, fishing, gardening, golfing and spending time outdoors.
Meet Our Team
Our friendly team of dental professionals is excited to meet you! We are dedicated to providing you and your family with quality dental care and work one-on-one with you to help you achieve and maintain a healthy, beautiful smile. Call us today at 707-433-6907 to learn more and make your appointment with our experienced dentist in Healdsburg, California.
Angie – Registered Dental Assistant and Appointment Coordinator
Angie attended Santa Rosa Junior College, receiving her registered dental assistant license in 1991. She has been with our team for over 16 years. She loves being part of a team that has worked together for many years to provide consistent and high levels of service. She has a compassionate nature that works well with her position as an appointment coordinator, and her knowledge of the back office and treatments is helpful when working with patients over the phone. She appreciates being part of Dr. Widick's team as his standards allow Angie to provide a superior level of care for our patients, and enjoys working with a group of health care providers that are so incredibly talented and competent.
When not at work, Angie enjoys gardening, cooking and hiking.
Kathy – Registered Dental Assistant
Kathy has been in the dental field since 1990. She attended SRJC and obtained her license as a registered dental assistant in 1993. She is a native of Sonoma County. She loves her job and enjoys working with a great dental team. Outside of work she enjoys working outside, kayaking and shopping. She has three children and two grandchildren.
Gretchen – Registered Dental Assistant
Gretchen joined our team in 2001 as an intern and found her permanent home. She became a full member of our team after her internship, and has been with us ever since. Gretchen attended Sonoma State University for two years before deciding to pursue a career in the dental field. She graduated from the Santa Rosa Junior College dental assisting program in 2002, and has returned to SRJC over the years to teach in their dental program once a week. She enjoys that our team has been together for so many years, and that we have grown into a family that enjoys each other's company. She loves that we are professional and organized yet fun and energetic, and that we are always laughing. Gretchen is the "Jack of all trades" in the office, and can be found doing anything from assisting Dr. Widick with restorative procedures to helping out in the front office and ordering supplies.
Gretchen enjoys working for our office and appreciates the standards that Dr. Widick sets for treating our patients. Dr. Widick is caring, knowledgeable, conservative and strives for perfection. Gretchen works hard to follow in his footsteps and does her best to care for our patient s in the same way that he does. She treats each patient as if she were treating her family.
Gretchen and her husband, Tony, have a daughter who is a passionate ballet dancer and a son who is a devoted boy scout. Her sweet mother lives with them, and they have an adorable dog named Tucker. Outside of the office Gretchen loves to camp with her family and friends. She enjoys organizing, scrapbooking, baking and traveling with her family.
Leslie – Registered Dental Assistant
Leslie has been with our team since receiving her registered dental assistant license in 1990. She has also completed additional training in coronal polishing and placing dental implants. Leslie is committed to providing the best possible care to our patients in a caring and compassionate way. She loves her fellow coworkers and our patients, and values the teamwork that we enjoy in our office.
Leslie has lived in Healdsburg for 48 years, and it is a pleasure for her to serve the community in which she lives. She has two grown daughters who both live in Sonoma County, and volunteers at the Healdsburg Ballet sewing costumes for their Christmas and Spring performances.
Debbie – Registered Dental Hygienist
Debbie graduated in 1988, and has worked in many areas of the dental field, including in periodontal offices and assisting in dental education for children. She has been a valuable part of our team since 1998. She has over 30 years of experience in dental hygiene, and always puts our patients needs first. Debbie is committed to delivering the highest quality of care possible, and keeps an empathetic attitude towards her patients need sand feelings. She feels that Dr. Widick's care for his patients is modern, caring and professional, and enjoys being part of a great staff that has worked together for many years toward optimal patient health in our community.
Debbie has four children and a wonderful husband. They live in Healdsburg with their dog, Skye, and two kittens. When she isn't in our office she loves to cook. Debbie's family is always active, participating in many sports and travel adventures.
Karen – Registered Dental Hygienist
Before graduating from dental hygiene school in Fresno, CA, Karen put herself through college by working as a registered dental assistant, first in an orthodontic practice with a focus on TMJ dysfunction and treatment, and then as a surgical assistant for a periodontist. After graduation she worked full-time for a periodontist preparing patients for surgery and in providing clinical maintenance post-surgery. She joined our team in 2003 and enjoys being part of a long-standing, multi-generational practice. Outside of the office she enjoys drawing, writing, sculpting, cooking, painting, research and working on patents.
Manny – Registered Dental Hygienist
Manny joined our office in 2020. He prioritizes patient care and makes sure that our patients' appointments are thorough, gentle and enjoyable. Manny feels like he is a part of a great team that treats our patients like family.
Manny has four amazing sons who attend the Healdsburg schools just as he did. He is an avid "sun" guy who enjoys gardening, nature and art.